Scalability
Archibus has the proven capacity to scale from smaller organizations up to the needs of the world's largest organizations, including multi-national corporations and governments.
Integration
Archibus applications are designed to seamlessly integrate data with other systems. Archibus also integrates with leading data modeling technologies like BIM, CAD, GIS, and more.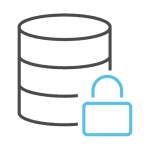 Security
Archibus takes extra steps to protect your data. Get peace of mind knowing that your system is air-tight.
Experience & Innovation
For more than 35 years, the Archibus product has been helping organizations save time and money by centralizing data, streamlining processes, and protecting employees.
Archibus was founded by visionary Bruce Forbes, but "visionary" hardly sums up his role in the industry that he created, or his impact on anyone who knew him. Bruce believed that technology has a mission—not just to make the world more productive but to make it better. He inspired countless people to build their own businesses and their own careers, and he gave them Archibus as the platform to build on, as their agent of change, as the means to make their own ideas a reality, thereby creating an industry.  He showed them how they could use Archibus to help themselves, their colleagues, and serve the people around them.
In 2018, Archibus and Serraview were combined under the JMI Equity portfolio to create a market-leading real estate and workplace management platform.
In 2020, SpaceIQ was welcomed into the fold. The leadership realized the combined brands needed a new name to accurately reflect the true power of the global workplace management technology business. They chose SpaceIQ and renamed the original SpaceIQ product SiQ to avoid confusion.
Archibus, a SpaceIQ Product, continues to building intelligent, category-leading solutions. Learn more.
Clients say...
"I estimate that our productivity has increased by about 40% since installing ARCHIBUS."
"In one location we're looking at (savings of) about $320,000 a year and another location was $269,000 a year. Management is very happy with ARCHIBUS."
"[Before ARCHIBUS], as far as work order reporting, we were at 50%… Since our deployment, we're up to 90%."