WHY PARTNER WITH ARCHIBUS?
INSTANT CREDIBILITY, BRAND RECOGNITION
ARCHIBUS Business Partners are the most trusted in the entire industry of facilities, real estate and infrastructure management. The ARCHIBUS brand and presence means access to unparalleled sales and service opportunities.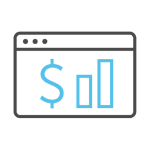 PARTNERSHIP BASED ON LONG-TERM GROWTH
ARCHIBUS relationships with Business Partners are long-lasting for a reason. The ARCHIBUS community is a constant resource for sharing best practices, discovering new solutions, and forging productive business relationships.
OVER THREE DECADES OF INNOVATION
Since the industry's inception, ARCHIBUS has been a leader in forging the future of real estate, infrastructure, and facilities management. To work with ARCHIBUS is to work on the frontiers of the industry.
IMPLEMENTATION FRIENDLY SOFTWARE
ARCHIBUS boasts a system of applications designed with implementation in mind. Key features include:
Open architecture for simple and profitable solution delivery
Industry-standard components for easy integration
Out-of-the-box applications that aggregate 30+ years of best practices
Integrated reporting tools
Complete product documentation, which reduces implementation time
Premium security features that meet most rigorous IT requirements
Interested in Becoming a Partner?
Fill out the form and apply to become a partner today