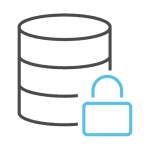 Secure Data
Protect your data with high security standards.
Personalization
Configure your interface and terminology to match your unique workflow.
Integration Connectors
Reconcile and validate data from multiple systems to centralize.
Training Services
We offer a variety of online and in-person courses to help you streamline your onboarding process, improve performance and enhance your employees capabilities.
Support Services
We offer a variety of service support plans to fit your enterprise needs. Your local Archibus-trained specialist may also offer additional technical support in your native language and/or time zone.
Implementation & Integration Audit
Evaluate your current system and how its used. 
Receive periodic reviews on optimizing your Archibus solution to achieve further productivity gains and cost savings. Ensure that the right processes are in place to get the most out of your system, and explore potential expansions.
Services Offered:
Explore expanding existing implementations
Post-implementation results analysis
Key Performance Indicator (KPI) analysis
Workflow process review
Future technology planning
Opportunity & Technology Audit
Discover what solutions will get you the best results.
Evaluate your needs and capabilities against Best-Practice benchmarks, and find out which technologies and solutions are best suited to enhance your performance. Discover how you can generate savings and increase productivity in the short and long-term.
Services Offered:
Explore potential solutions
Return-on-Investment analysis
Needs Assessment
Workflow process
Technology evaluation
Global deployment consultation
Supported Languages
No Customization Needed
Archibus supports the following languages out-of-the-box. If your primary language is not listed below, a localization kit can be used to translate into any language.
Languages:
German
French
Spanish
Italian
Dutch
Simplified Chinese
Compare Archibus Packages
Archibus Extensions & Frameworks
Archibus Workplace Services
Archibus Sustainability & Risk
Archibus Capital Projects
Contact Us
Get in touch with the Archibus team to purchase products and software solutions to begin your implementation.