Centralize Leases
Manage all of your leases in a single database, with the ability to locate lease information through an interactive map.
Evaluate Total Cost Of Ownership
Understand the true cost of properties by assessing operational costs alongside lease costs.
Enhance Lease/Buy Decisions
Inform all lease/buy decisions with a comprehensive understanding of costs, compliance, occupancy, and key deadlines.
Benefits
Centralize Leases
Evaluate Total Cost Of Ownership
Enhance Lease/Buy Decisions
Streamline Chargebacks With Accurate Reporting
Forecast Real Estate Scenarios
Automate Compliance & Administration
Advanced Forecasting
Plan ahead with this advanced tool for simulating real estate scenarios. Design strategies for short, medium and long-term needs.
Portfolio
Evaluate costs and occupancy across your entire real estate inventory with visual dashboards and metrics. Run analysis that lets you identify trends and understand how your leases and operations impact your core business.
Leases
Centralize and automate lease administration. Sort lease data into multiple perspectives, generate key reports, and stay on top of critical deadlines.
Costs
Sort all of your costs by category, generate key reports, automate payments, and establish a centralized system for cost administration.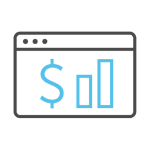 Chargeback & Invoicing
Calculate the exact shared cost of building expenses, with automated calculations based on detailed data. Generate accurate reports, automate invoicing with precision and transparency.
Connect Stakeholders To One Mission
Ensure that your campuses, buildings, and work spaces drive your mission forward. Maximize the value of your built environment on one platform that connects insights, roles and goals.
Enable your workforce with a dynamic workplace
Optimize your space and real estate
Enhance operations with a proactive strategy
Ensure Success With A Global Network Of Experts
Archibus is trusted by industry leaders around the world, with a proven track record of delivering results. Services include: Consultation, Customization, Integration, Training, Support